Featured Brokers
Recommended Brokers for
Recent Promotions
Latest Promotions for
AGEA – Masters Monthly Tournament
Join the monthly virtual contest "Master of the Month" – an opportunity to win real money while trade with the virtual money. Participate in the Demo contest where you have nothing to the loss at all. All it is required to place trades through the web trader and at the of the month three traders with the highest profits will win the contest.
No Deposit
Latest No Deposit Bonus for
Forex Glossary
Recommended Brokers December 2022
Forex Bonus is an incentive — reward, rebate, extra funds or gift from Forex brokers to Forex traders for loyalty, investment, active trading or participation in programs & events run by Forex brokers.
Deposit bonus — extra % bonus or fixed amount $ on deposit.
No-deposit bonus — a free $ bonus to new clients only, where live trading can be started without any initial investment. Profits are withdraw able.
Test-Drive bonus — test live trading with a free $ bonus, no deposit required. Keep profits by depositing funds.
Freebies — everything from free books to free course, seminars and other educational materials.
Rewards — different bonuses given as a reward for participation, active trading or investment.
Rebates — cash-back bonuses for active trading.
Seminar & Webinars — free online and live Forex sessions all over the world.
Expos & Events — inviting you to visit various Forex events & expos worldwide.
Vacancies & Careers — features newest vacancies from Forex brokers to build your career.
VPS — Virtual Private Servers – free & paid, based on account type or investment amount.
All Bonuses — featuring all bonuses listed at BestForexBonus.com
Seasonal bonuses — promotions tied up to certain time of the year, holiday seasons or events.
Forecasts — make the closes prediction to win a prize.
Crypto bonuses — all bonuses related to cryptocurrency trading.
Draws — prize winners are determined in a draw.
Demo contests — trader competitions on demo accounts, as a rule with real cash prizes.
Live contests — trader competitions on live accounts with larger prizes.
Risk-free bonuses — get covered/reimbursed by the broker for "trades went wrong".
Trading signals — follow free trading signals from brokers and other traders.
Other bonuses — many-many other exciting bonuses and offers.
MEGA bonuses — the largest bonus offers in the industry.
Ended bonuses — promotions that expired.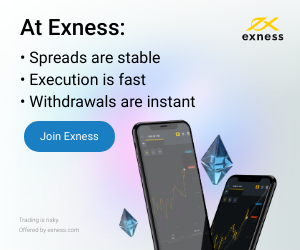 Live Contest
Latest Live Competition for